Partnering with a vendor
Peter Suhm launched
Reform
— a service that allows to build beautiful branded forms and embed them almost everywhere without coding skills — in March 2021. In 5 months they reached $500 MRR, in 9 months — over $1K MRR.
Most of the growth is happening due to several marketing tactics Peter and his co-founder are using:
Launches (on Twitter and on Product Hunt)
Content marketing (Peter hosts a podcast for early-stage founders Out of beta, and is pretty active on Indie hackers and Twitter)
The product itself presumes that many "big players" might be used to spread the word about Reform. Therefore, every new added feature contains a potential of establishing a partnership. For instance, in January Reform added integration with Zapier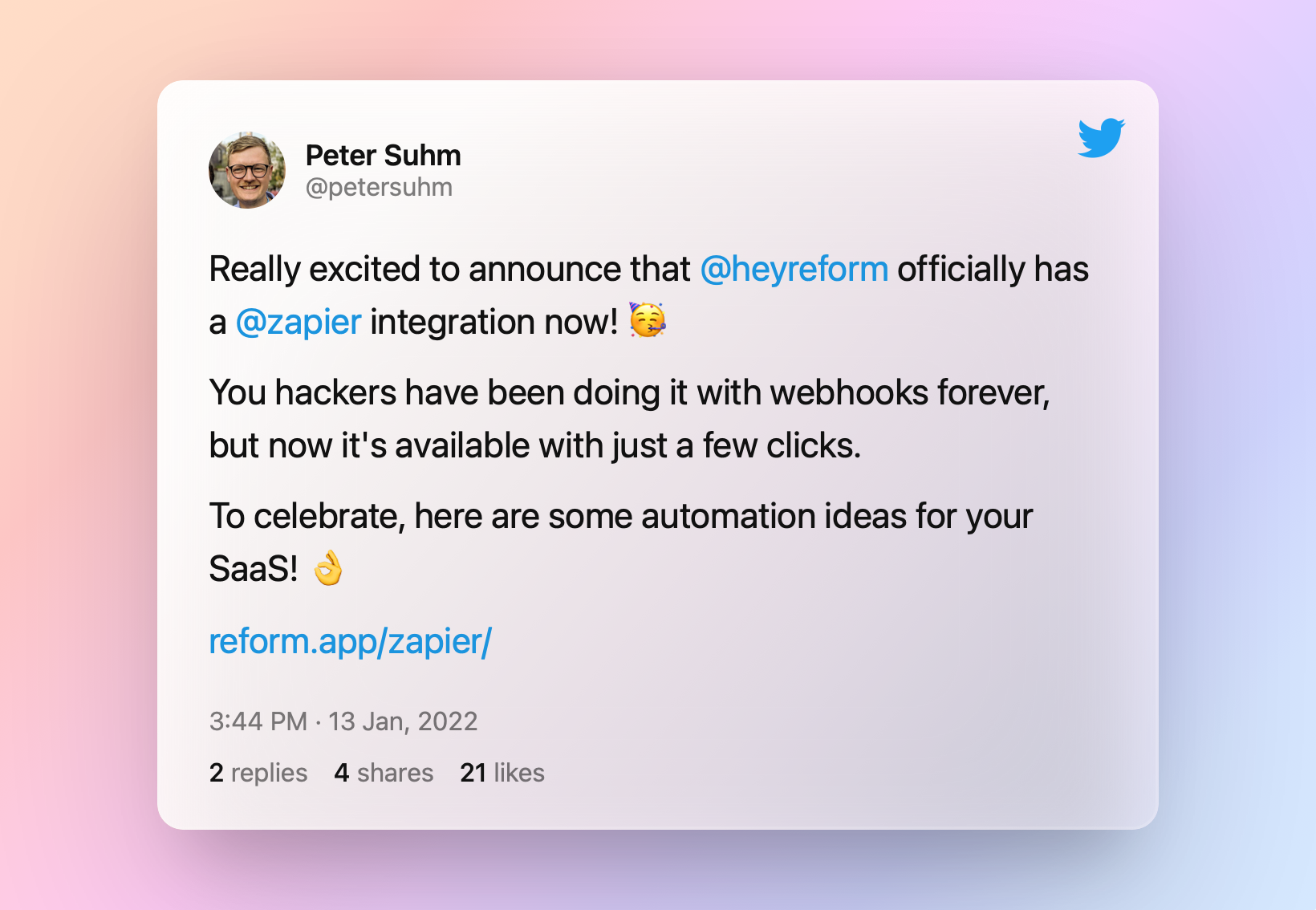 Almost no likes? No problem! The point is that as soon as Reform received the status of Zapier partner they were featured in the vendor's newsletter. Peter says they've got dozens of new signups right after that.
But even more so, Reform's brand is now displayed every time in the source apps section when a user wants to choose where transfer data from — along with Shopify, Slack and Salesforce. Huge gain for brand awareness and reputation!